BMclinical
32 - 40 hours
Lelystad, The Netherlands
We are looking for a real administrative jack-of-all-trades who is always well organized. You will work as a Supply Chain Planner for a fast-growing international pharmaceutical organisation headquartered in Lelystad, the Netherlands. As a Supply Chain Planner, you will support the Project Managers and Business Development team by taking care of the administrative processing tasks post PO placement and arranging of optimal transport of pharmaceutical goods. You play an essential role in providing medicines for clinical trials at the right time, at the right location. Can you handle this role? Then be sure to read on.
We are BMclinical
BMclinical offers a refreshing approach to clinical trial supply. Through experience and collaboration, we offer unrivalled commercial drug sourcing, supply management and global distribution services. Our end goal is to simplify our customer's supply chains, whilst providing the highest level of service and patient safety.
Check out our website: www.bmclinical.com
Part of the BModesto Group
A collection of contrarious adventurers, with a sharp eye for details, who work together towards a higher goal: to make a positive contribution to the care and well-being of our loved ones. We therefore work hard every day to ensure optimal availability, accessibility and affordability of healthcare resources in the Netherlands and beyond. How do we do this? By supporting clinical trials with BMclinical, supplying (parallel-imported) medicines to hospitals and pharmacies in the Netherlands with BModesto, the UK with Doncaster Pharma, the same for the German market with SynCo pharma and supply (parallel-imported) medical devices with BMmedical. As an employee of the BModesto Group you contribute to this!
Responsibilities
Creating new products in ERP system, ensuring accuracy and completeness;
Responsible for the intercompany sales & purchase orders;
Generating the monthly stock report and sharing with internal stakeholders;
Proactively provide updates on inbound/outbound shipments pushing to get shipments out as soon as possible;
Conducting regular Business Review Meetings to assess the performance of the courier;
Being the main point of contact for approved freight forwards;
Making sure that each shipping folder includes pack photo's of the products;
Proactively generate shipping documents;
Providing packing instructions to the warehouse team;
Generating Box Labels for temperature controlled shipments;
Invoice processing;
Stamp and share invoices with finance for processing;
Creating sales order in ERP system;
Proactively liaise with clients on shipment arrangements once PO has been place;
Generating Pedigree Statement and liaise with Quality department ensuring they have all information available.
What should you have?
Minimum MBO 4 working and thinking level;
0 to 2 years of working experience in a commercial environment;
Ideally inventory management experience;
Good knowledge and experience with MS Office;
Experience at working both independently and in a collaborative environment;
Excellent verbal written communication and presentation skills with the ability to comprehensively read, write, and speak Dutch and English.
This is you!
Solutions-oriented thinker;
Strong organization skills and attention to detail;
Commercially focused whilst maintaining highest levels of quality and service;
Ability to effectively prioritize and execute tasks in a high-pressure environment;
Ability to adapt and be flexible.
What will BMclinical offer you?
An exclusive onboarding box with unique items;
A competitive salary with extensive secondary employment conditions;
Company laptop;
Excellent pension scheme;
Possibility to follow training and courses in the context of personal development and / or job-related;
Many career opportunities within the BModesto Group and the various entities;
Enjoy every day in an enthusiastic team with adventurous and razor-sharp colleagues.
Job location: BModesto Group HQ, Lelystad, The Netherlands
If you are interested in becoming Supply Chain Planner at BMclinical, we would love to hear from you. Please send your resume and motivational letter to pz@bmodesto.com. If you have any questions, please let our HR-department know by mailing pz@bmodesto.com or call +31 320 216 387.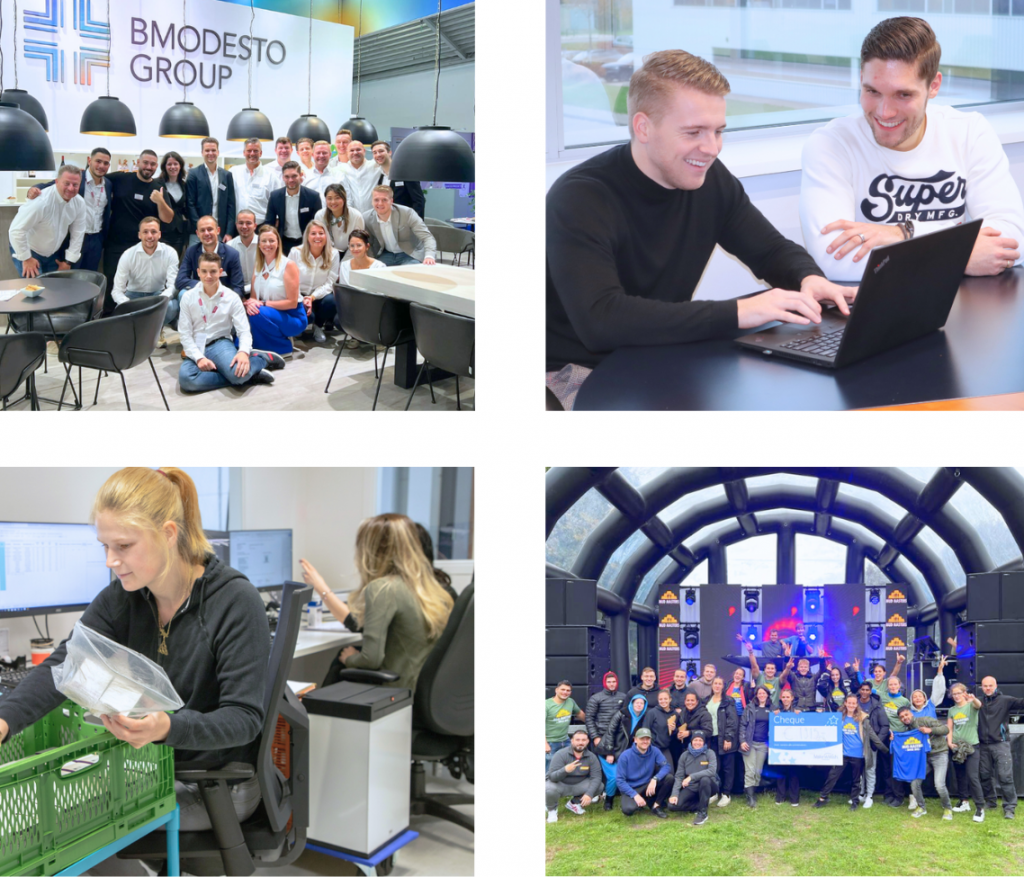 Supply Chain Planner
BMclinical
32 - 40 hours
Lelystad, The Netherlands
Apply here!