Published on 7 June 2022
Last Friday, owners Michael and Roy received their first tickets for the BModesto Sea Bottom Festival in a swinging way. The organizer of the festival, the Jazz-i Foundation, would like to thank the BModesto Group for its main sponsorship and the commitment to support the festival for at least 3 years. The cards were handed over personally by 'cycling musician' Folkert Hans, who treated the employees of the Group to a flashy performance.
As a real Lelystad company, the BModesto Group attaches great value to supporting (cultural) local initiatives that promote the living environment in Lelystad, including the Sea Bottom Festival. The festival takes place on Saturday 17 September in the Agora Theater in Lelystad and offers visitors a wide range of music genres, including Jazz, Funk, Soul, Blues, Pop and R&B. This year there will also be an extensive food square with live music. Do you want to be there too? That is possible! Tickets are for sale at www.seabottom.nl.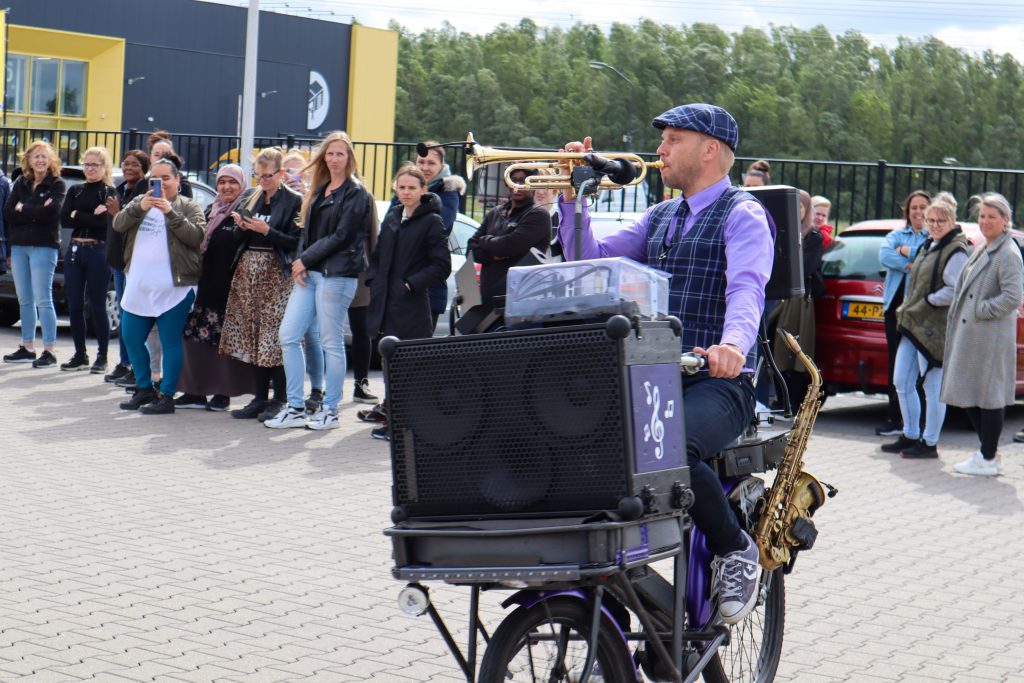 The Flevopost also paid attention to the start of ticket sales for the BModesto Sea Bottom Festival. Read the full article here.