Published on 12 July 2023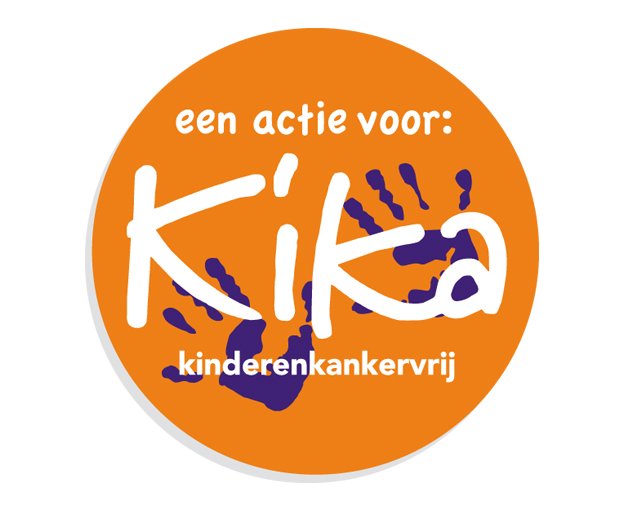 *When on the donation page press the orange button "selecteer" to use Credit Card payment.
September 23, 2023 we will run the Mud Masters Obstacle Run in Biddinghuizen with more than 40 colleagues. The Run features an adventurous and challenging course, right through the mud. Participants can choose whether to run six kilometers or the full twelve kilometers.
As an organization active in the healthcare market, of course we do not do this without raising a nice amount of money for a good cause. Colleagues of the BModesto Group could choose on our Intranet which charity we will support during this year's Run. We are happy to announce that this year we will be running for the KiKa Foundation. KiKa pays for pediatric cancer research to ensure that even more children can get better. We don't want three out of four children with cancer to be cured, no, we want them all to be cured! And that they don't get nasty side effects from the drugs used in treatments. KiKa is supported throughout the country, more than 5500 actions are organized each year.
The BModesto Group has already transferred a nice amount. Would you also like to contribute to the mission of our adventurous colleagues? You can! Support us with a small (or large) donation and thereby help KiKa support pediatric cancer research. You can donate via the information shown below.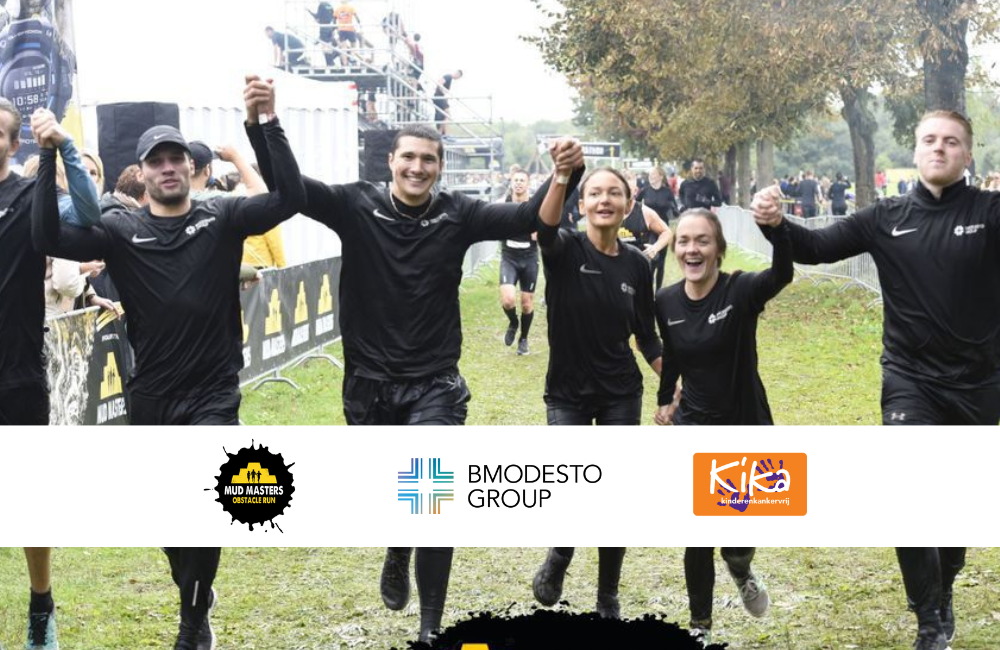 KiKa
The KiKa Foundation (Kinderen Kankervrij) is a Dutch organization dedicated to raising funds for scientific research into childhood cancer. KiKa aims to increase the cure rate of children with cancer and improve the quality of life during and after treatment.
KiKa collaborates with various hospitals, research institutes and other organizations to fund pioneering research in the field of pediatric cancer. The goal is to develop new treatment methods, reduce the side effects of treatment and ultimately eliminate childhood cancer from the world.
Donate?

OPTION 1
Send your donation to the following IBAN:
Name: KiKa
IBAN: NL89 INGB 000 000 8118
BIC: INGB NL2A
Metion/note/remark: BModesto Group rent Mud Masters 2023 voor KiKa
Then send a mail with your payment information to actie@kika.nl and your donation will be added to the donation counter.

OPTION 2 (Credit Card)
Go to our donation page. Click on the orange button saying "selecteer". Fill in the information and pay with your Credit Card.
Donation page and counter: BModesto Group rent Mud Masters 2023 voor KiKa! – Actie voor KiKa: Help je mee?