Published on 12 July 2023
The BModesto Group uses special crates in the warehouse to store the medicines. This allows all products to go through the logistics process in an efficient and safe way. Every now and then it happens that we have crates left over. How wonderful that we can then donate these to the food bank in Lelystad! Once again, we were able to donate a nice number of crates which the food bank picked up by truck today to put them to use immediately.
We believe that as an organization you not only take care of your financial health, but also the health of the people and the world around you. That's why we work hard every day on our mission to improve the global availability, accessibility and affordability of healthcare resources, and we collaborate with (local) charities and agencies that strive for the same. In this way, together we ensure better care and well-being for our loved ones.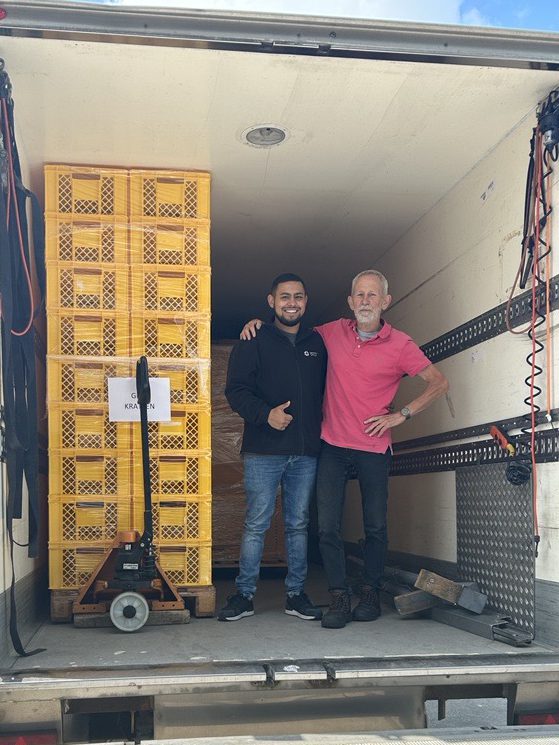 Do you want to know more about our corporate social responsibility, please visit our CSR page.